22/07/13 18:31
Who'd have thought there was room to improve the Color Palette!? Even though you can no longer choose custom colors, Apple has made it considerably smarter. Very often you'll have different colored regions on a track after picking various shades from Logic's Color Palette. In Logic 9 if you wanted to select the same shade, it was either a test of your ability to distinguish subtle color variances, or you simply remembered where the color was on the palette! In Logic Pro X, when you click a track with various colored regions (with the the Color Palette open) it shows you all the region colors used on the specific track with a white highlight. You can also click any region, or shift click regions on other tracks to display the colors. No more guess work!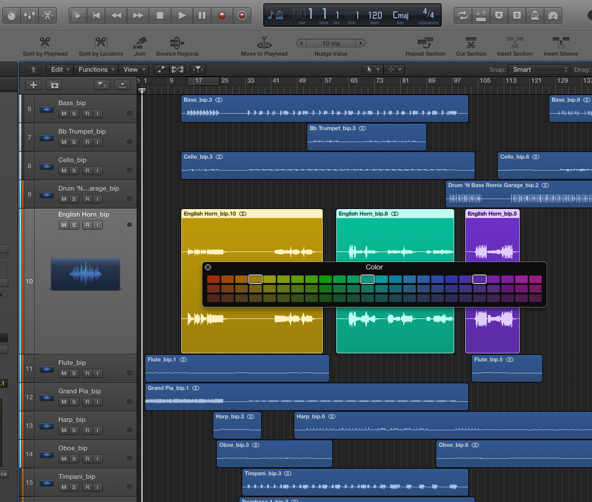 blog comments powered by

Disqus
16/07/13 19:33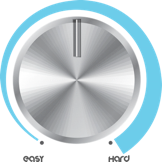 For nearly 4 years I've been waiting for this feature! Audio Take folders in Logic Pro X can finally
snap
to the beat. In Logic 9, lot's of dance artists pack take folders full of audio loops, then Quick-Swipe across them to grab element chucks from the different loops for a stop-chopped electro house technique. I have an article I wrote for macProVideo on doing
this very thing.
The only problem with this technique up until now, was that when you went to swipe across the various takes, your swipes were not quantized/snapped to a beat. You had to watch the time bar ruler at the top of the arrange window to make sure your swipes were at least
close
to snapped position. Now in Logic Pro X you can enable "Snap Quick Swipe Comping to Absolute Values" from the Snap menu. This literally snaps your swipes to beat!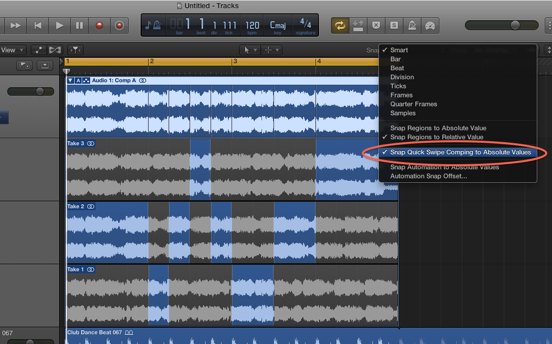 Thanks for reading …keep an eye out for more Logic Pro X tips.
blog comments powered by

Disqus
16/07/13 19:09
It's been nearly 4 years since the release of Logic Pro 9, and I'm happy to say that today Logic Pro X was release! In addition to a beautiful new interface, Logic X offers a new Flex Pitch function, new MIDI FX plug-ins including several by Apple like an amazing new Arpeggiator. A new Groove Track, an intelligent virtual Drummer. Smart Controls, Track Stacks, Bass Amp Designer, Drum Kit Designer, a new virtual instrument called Retro Synth and so much more. I'll be writing new tips and tricks here on my blog for a few of the lesser known tricks to keep an eye out!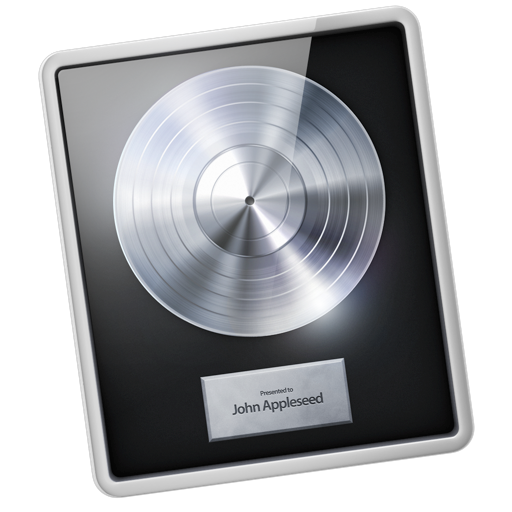 blog comments powered by

Disqus