Learn Differently with Messages/iChat or Skype
Learning through Apple's built-in Screen Sharing technology, or Skype, is extremely easy and convenient. As long as you have a solid DSL, cable, or even a 4G connection to the internet, your training session will run smoothly. It's a perfect two way visual and audio "screen sharing" session right from the comfort of your own home. I can literally see your screen and share control of the mouse with you.These sessions are fantastic for learning Logic, and they're becoming more and more popular with clients. If you already have a Gmail, AIM, or Skype account, preparing for the session is extremely easy. Below is a quick set-up tutorial for Apple's
Messages/iChat
application with a Gmail account. If you're using Skype, simply
ask
for my Skype account name, and we'll
schedule
the session.
Setting Up your Gmail Account to Work With Apple's Messages Application
Step 1: Gmail Account

Setting up Messages to work with your Gmail account is incredibly easy. If you don't already have a Gmail account, set one up first by clicking
here
.
Step 2: Open the Messages Application
Go to your Applications folder on your Mac and Open the application called "Messages." If you're still on Snow Leopard, it's called "iChat." If any windows appear when you launch the application, close them and move on to step 3.


Step 3: Open Messages/iChat Preferences

Simply click the name of the application in the Mac's menu bar, then onto "Preferences."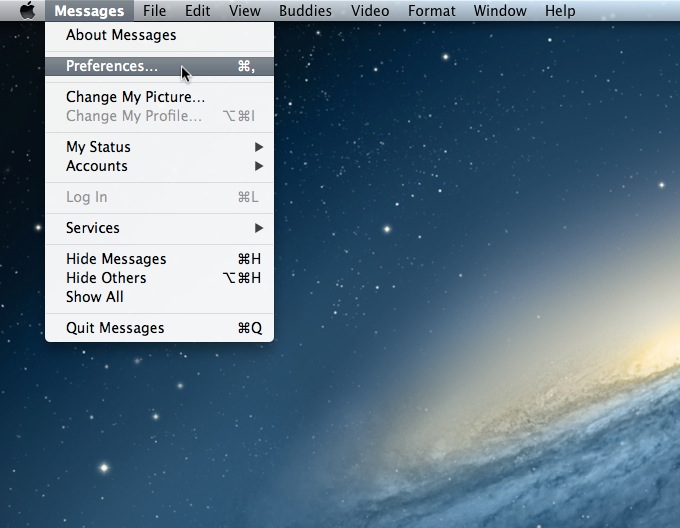 Step 4: Add an Account
First click the "Accounts" tab of the preferences window. Then click the small + button in the bottom left corner.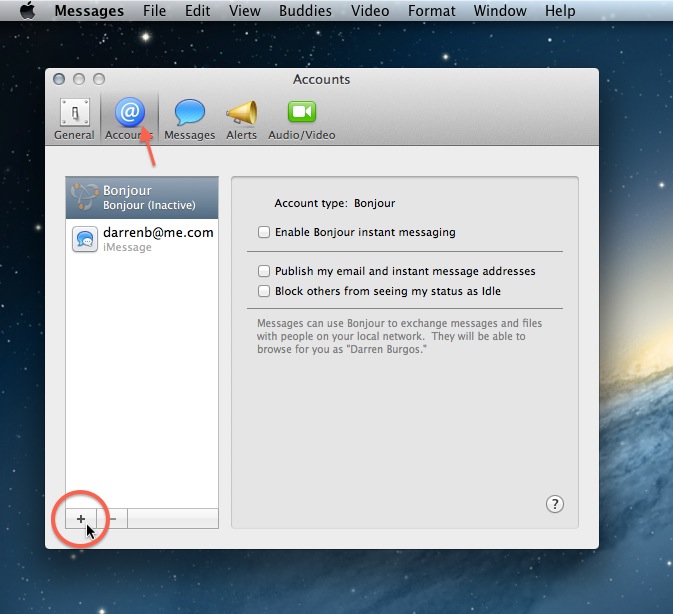 Step 5: Fill in Your Gmail Information
Choose "Google Talk" from the Account Type menu, then fill in your Gmail Account Name and Password fields. Click the Done button when finished.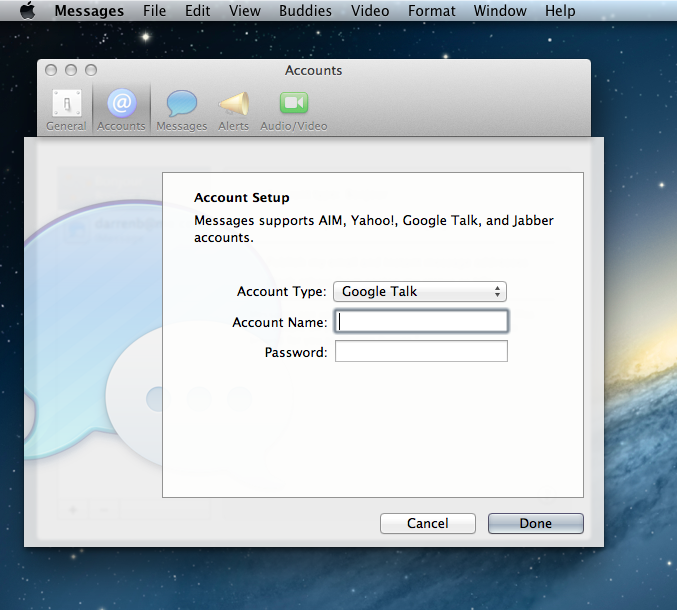 Step 6: Enable the Account
After pressing the Done button in the previous step you'll be retuned back to the Accounts Preferences window. Simply make sure that the "Enable this Account" box is checked.


Step 7: Open the Buddy List
Click the "Window" menu from the Menu Bar and Select "Buddies." The window that appears needs to be open for the duration of the session.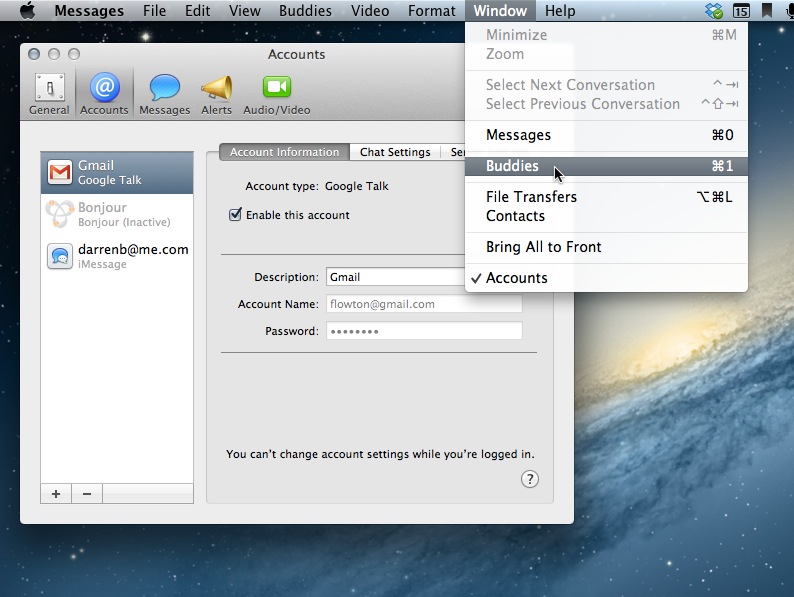 Step 8: Make Yourself Available
From the top of the Buddy List, make sure you've selected "Available."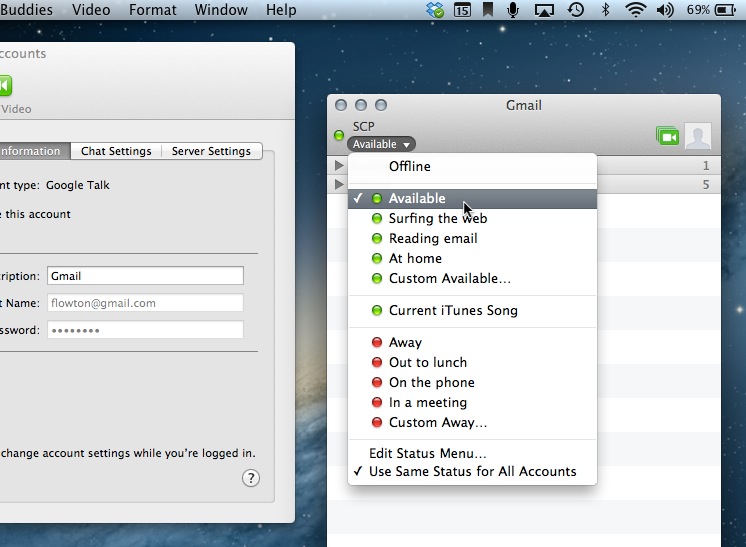 That's it! After you've given me your account name, I'll request to share your screen. When you accept, screen sharing will start, and we'll begin the training session.